McMahons Concrete Products is a leading manufacturer of quality precast concrete agricultural solutions to the farming community. We have been supplying the agricultural market for over 25 years. Browse our
Agricultural Products
list here for our full product range.
We provide landscaper contractors, building contractors, and domestic homeowners with bespoke precast options and work hard to ensure we meet their requirements. Browse our
Domestic list
here for our full product range.
At McMahons Concrete Products we offer an innovative precast structural concept to meet your requirements. We create custom made precast solutions and supply to Ireland, Northern Ireland, Scotland and the UK. Browse our
Industrial Products
list here for our full product range.
0
Employees & Subcontractors
Manufacturers of High Quality Precast Concrete Solutions
McMahons Concrete Products is one of Ireland's leading precast concrete manufacturers. Based in Birdhill, Co. Tipperary, we have been supplying our customers with the highest quality Precast Concrete Solutions for over 25 years. 
We supply a comprehensive range of precast concrete products to the Agricultural, Domestic and Industrial sectors.
Precast concrete structures provide superior resistance and there is no need for shuttering, block laying or plastering. Thus, labour costs are significantly reduced.
We manufacture offsite inside a controlled environment leading to a durable high-quality finish so no onsite curing is required.
Consequently, all of our precast products are delivered ready for immediate use regardless of the weather conditions.
We deliver all over Ireland and the UK.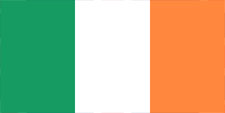 Annaholty, Birdhill, Co. Tipperary
V94 P3Y5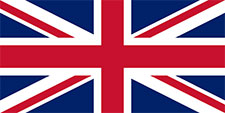 61 Bridge Street, Kington, UK
HR5 3DJ
What Our Customers Have To Say
Mark Boyle
Boyle Patio Centre
McMahon Concrete is a straight-up decent company to work with over the past 12 years. product quality and service is excellent and Adrian is always on hand for guidance and support.
James Fox
Good quality products, great personal service and generally a good overall company to deal with.
Llyod
Leinster Pellets.
More competitive than local producers and better finished. Great delivery service and always on time. Products always match the description given and are great quality products. Overall very great to deal with.
Keith Hanley
Hanleys of Cork
McMahon Concrete Products have been supplying Hanleys Of Cork with all their concrete post and panel products for over 10 years. The quality of the products and their very efficient delivery service has made them a key supplier of ours. Adrian has often delivered to us in Cork with just hours notice and has never once let us down in terms of quality or service.
Loretta McDonald
Central Precast Ltd
We have used McMahons Precast products over the past 3 years and always find them easy to work with and very professional. Their products are of a consistently high standard and I would have no hesitation in recommending them
McMahons Concrete Products News
Are you looking for a sturdy and long-lasting fencing solution for your property? If so,...
Read More
Download Agricultural Products Brochure